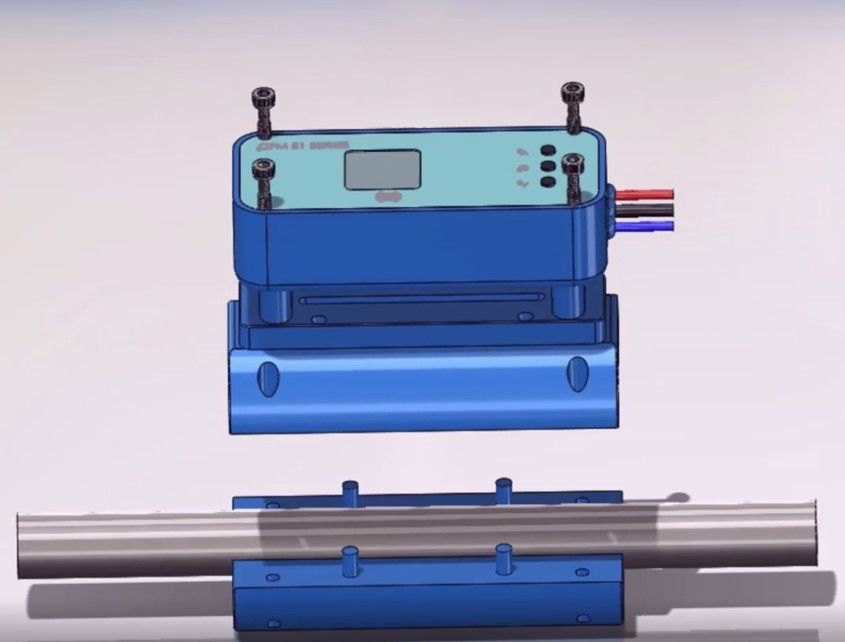 Consider either clip-on flow meters or clamp-on flow meters for liquids. Call us if you unsure which meter suits your application.
What is a clip-on flow meter?
Clip on flow meters are a solution for flow measurement in small pipes with a flowing liquid e.g water.
Advancements in technology have now made it possible to supply ultrasonic clip-on flow meters for liquid flow applications where preset parameters are programmed into the device before shipment.
These meters are ideal for small pipe measurements e.g. ½ inches to 1 inch and are preconfigured to work straight out of the box. If the client is unsure about the suitability for their pipe and application, a sample of the pipe or tube can be sent to us for factory evaluation. Currently the units have been designed to work on several types of metals and plastics.
Local flow reading display, milliamp output or connection to the internet are available. It is possible to have the readings come to your phone.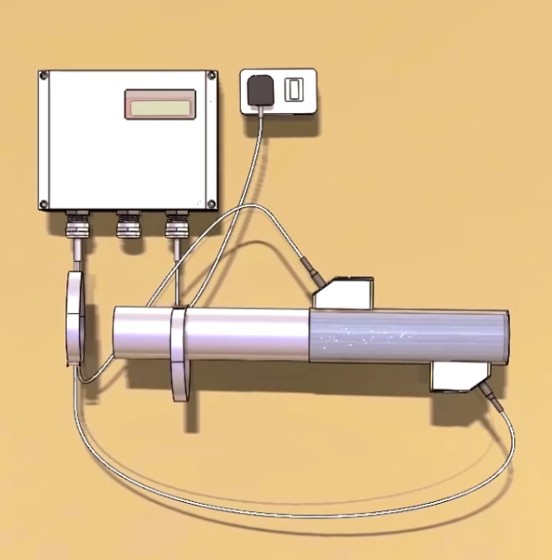 What technologies are available?
Our focus is on getting the flow and sample data for your liquid applications in the most convenient way possible and at the same time remain economically feasible. We use a range of phase shift, transit-time correlation and doppler technologies. This freedom of choice allows users to save costs and the inconvenience of being tied down to only one solution in a simple or complex process.
Doppler Flow Meters, phase shift and transit-time cross-correlation
Each industry has unique requirements. We have solutions for almost every industry where a non-intrusive solution is required. Non- intrusive meters have great advantages and drawbacks, just like any other kind of meter. There is no universal flow meter that suits every application. If you intend to contact us and save time, then please try to have answers to as many of the following questions ready. If some information is not available, the application can be discussed with us.