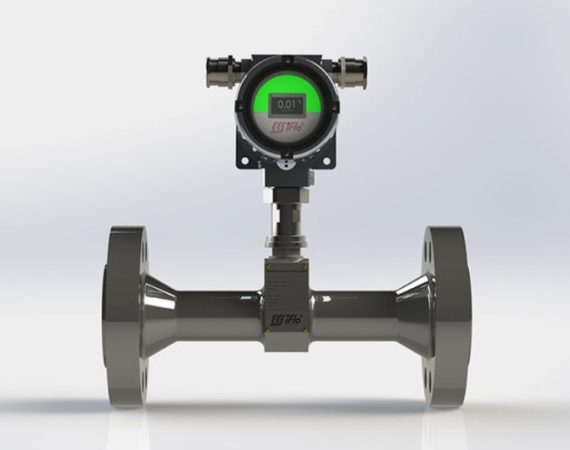 MDI-based products are being used all over the world to help produce superior thermoplastics, flexible foam, automotive products, adhesives, coatings, elastomers footwear and so on. MDI exists in three isomers, 2,2′-MDI, 2,4′-MDI, and 4,4′-MDI. MDI can be made to chemically react with polyols to produce polyurethane. 
MDI's chemical name is Methylene diphenyl diisocyanate and is produced by larger companies such as Dow Chemical, BASF and many others who are all part of the Isocyanate Institute promoting safety in the MDI and TDI (Toluene diisocyanate) workplace and surroundings.
EESIFLO has successfully developed an installed a working product that can identify the difference between polymers by measuring the dielectric constant. This was made possible by cooperating with operators in the chemical industry. These units have been installed and operating for several years.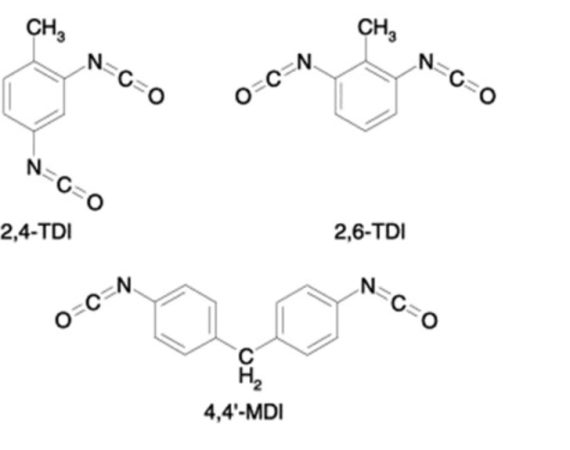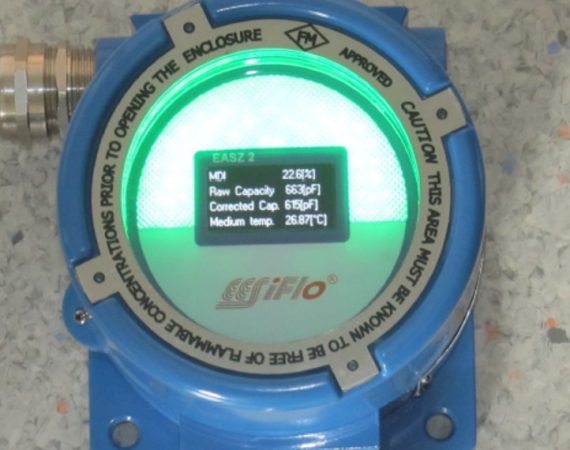 Development Background
Scientific findings in the late 50's identified that accurate measurement of dielectric constant of these fluids is possible in the laboratory.  Because of a need to design and manufacture products that can accurately identify the difference between isomers online, the MDI monitor was developed.
More recent papers have been published these findings and how it was possible to detect the different fluids through online measurement. The papers have been published so it is already common knowledge.
Traditionally, one of the options for online measurements is the implementation of chromatographs but in many cases this is not the most efficient and cost effective solution.  We have identified a need for an economical online analyser that is measuring in real time. These devices have also undergone strict EMC third party testing since the first customers were in Europe. In addition, they are rated for use in hazardous areas e.g. Zone 1
EESIFLO's solution is cost effective because it can be installed online in multiple locations without serious cost impact which could force users to revert back to excessive manual sampling or further delays due to budget constraints.
EESIFLO is currently manufacturing custom designed dielectric constant based sensors for these MDI and TDI applications in the chemical industry, meeting the needs of process engineers who are optimizing/automating future plants and retrofitting existing MDI or TDI plants to existing processes. For more information on these products and how EESIFLO can work together with your company in the USA, please contact our USA office.
Additional points of consideration:
 A typical process controlling dynamic crystallisation. Instead of time and temperature controlling your process, you can actually see the MDI molecular content changing in real-time. This saves time and so more batches can be produced per 24 hours and can reduce hand/spot sampling and product wastage.
A typical process controlling static crystallisation. You will be able to fine tune the output of your crystalliser in real-time. This will help you to produce "first time right" products and again, it saves time doing hand/spot sampling and product wastage.
Monitoring your downstream processes in real-time. Knowing the MDI concentration at any point in the process to make sure your process is fully optimized.
TDI concentrations can also be identified by dielectric constant measurements so the same MDI units can be used in TDI processes.
An added feature is the ability to detect water too. If a user is concerned about water entering the MDI or TDI system? The EESIFLO MDI monitoring instrument can function as early warning system to even shutdown your processes if this occurs.
Once the application is specified, the units can programmed to meet individual needs.
Technical specs
24VDC power supply and comes with: mA output, serial interface (Modbus)
OLED display with colour warnings for high and high/high. Green in normal condition, amber and red for critical conditions.
Open collector for alarm
Measuring data is available as an MDI or TDI displayed output or dielectric constant. Temperature compensation
Certified to a maximum process temperature of 90°C
Empty pipe detection.
Ex approval: ATEX II2GD / ATEX II3G EEx d / EEx de FM/CSA Cl. I Div. 1
Application: Currently liquids only
Nominal diameters 1" to 6"
Process connections Flanges: DIN, ANSI, JIS Tri-Clamp®, VCO DIN 11851, DIN 11864, SMS 1145, ISO 285
Process pressure Maximum 100 bar
Wetted parts 316 L stainless steel
Degree of protection IP 67
Accuracy: Typically +/- 0.05%