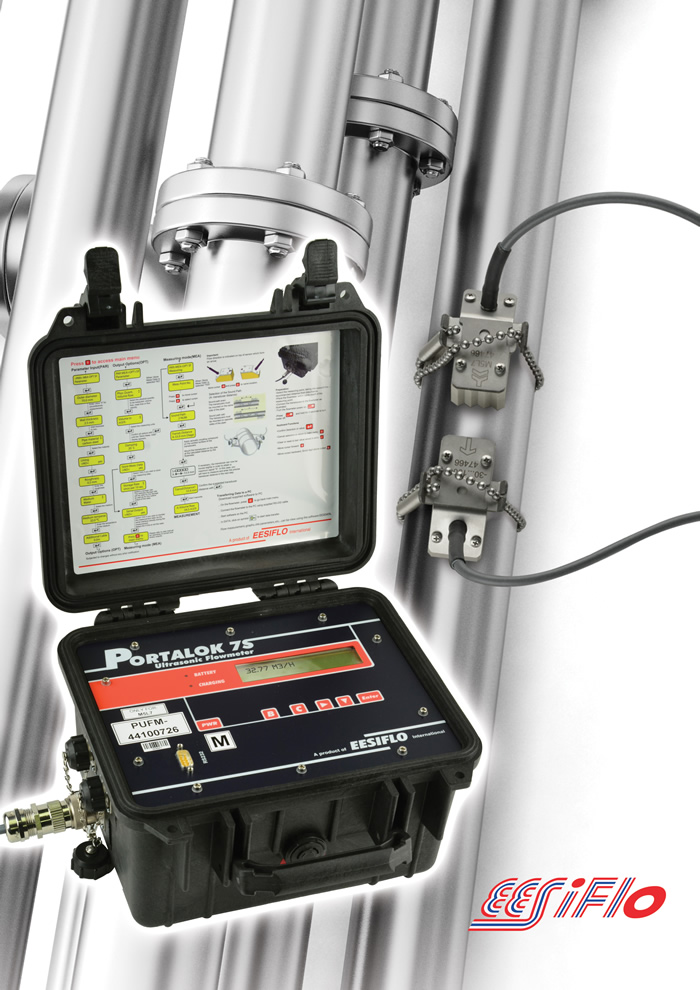 These are battery operated clamp on flow meters for measurement of liquid flow without having to cut the pipe or stop a process. EESIFLO® manufactures a range of popular portable flow meters for a wide range of scenarios, not just limited to typical cooling water or HVAC scenarios but also in applications where signal attenuation is a problem due to corroded pipes or "imperfect" situations. The electronics and sensors are finely tuned to produce the best SNR (signal to noise ratio) and a great use experience.
Portable Flow Meters at their best

The Portalok 7S (original version) is a flow meter that is still very much in production because of its overwhelming popularity in the field. The same meter is now available but improved as the Portalok 7SE
One of the advantages of the Portalok 7S ultrasonic flow meter are its proven track record and its thousands of reliable measurements in almost every imaginable clamp on flow application. The same applies to the Portalok 7SE. This is the best device to use fo flow surveys because of its ability to conduct fast and accurate measurements in minutes.  There is no fumbling about with (EASY FLOW) flowmeters and the customer normally gets exactly what he is looking for.