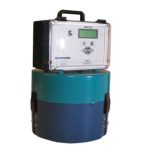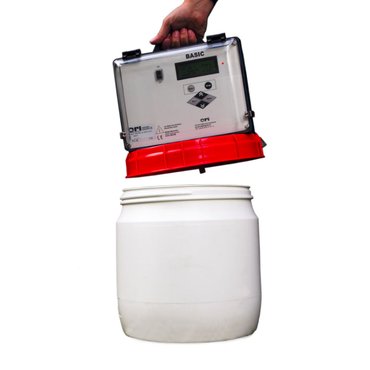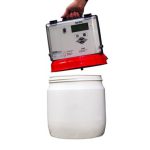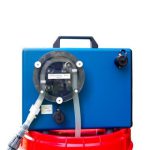 Mobile sampler for automated sampling of liquid media
Small, compact and weatherproof. It meets a wide range of sampling requirements and is ideally suited for mobile use at wastewater treatment plants, as well as for sampling surface waters. The proven sampling technology predestines the Basic1 mobile for a wide range of sampling tasks.
For time- (CTCV), volume- (CVVT), flow-proportional (CTVV) and event-driven sampling.
Lightweight!  Only 12.7 kg for easy transport (with battery + 12 bottles); 9.5 kg with drum
Start / stop buttons for sampling
Two battery strengths (lead gel 8Ah; LiFePO4 10Ah) and optional power supply.
Automatic water detection (can be switched off).
Easy to maintain